Spare Time Treasures offers an exceptional array of imaginative items. Mary G., Artisan, likes to express her creative flair through various media. By utilizing different textures, colors and textiles she creates a style of her own. Mary's signature pieces are her unique rocking chairs for children, each with a precious design.
All of Mary's painted creations represent superior quality workmanship and materials. All paint is made in the USA and is non-toxic and safe. Most wood products are manufactured locally from a neighboring mill company.
Mary's hairs accessories are perfect for every day wear or just right for that special occasion. Her headband are hand woven from ribbons and her "specialty" bow are unique designs for that one of a kind look.
Her line of "TUTU CUTE" tutus are fun for play time, dance recitals, weddings, portraits, dress-up or to add that finishing touch to any outfit. Don't forget the her matching headband to compliment any tutu.
Mary has boundless creative energy. She enjoys crocheting, sewing, painting, quilting, floral arranging and crafting! "I love transforming plain materials into treasured pieces" Mary states. Hand crafting gifts for family and friends over many years led to the launch of Spare Time Treasures.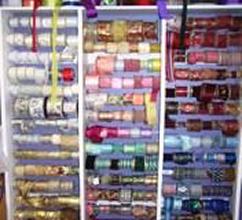 Mary holds a Masters degree in Management with a concentration in business and works daily in the Finance Sector but fulfills her passion through her creative work. Along with crafting, Mary fancies spending time with family and friends, reading and drinking tea.....and more tea....and more tea...
Mary resides in Marshfield, Massachusetts with her husband Tim and their three children Megan, Tim and Greg. Without family encouragement, inspiration, love and support, Spare Time Treasures would not be possible!